Is your budget for Christmas decor on the small side? Mine is. I am taking ideas off of Pinterest and trying them out. Today I am going to make a muffin tin snowman. Here is the original picture and link to the Etsy store where the piece was sold.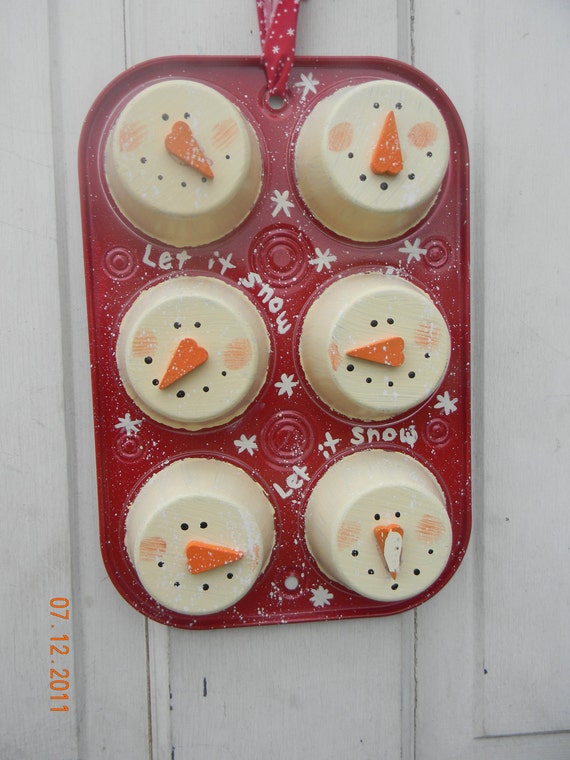 I got a muffin tin from a thrift store for about 25¢. I already had acrylic paint. I used just three colors of paint: blue, black, and white. I used scrapbook paper for the noses. I added some glitter to the cheeks because you can never have too much glitter in your life!
I think my rendition turned out ok. I am giving it away for Christmas to my mother in law. 🙂 Have you tried this particular pin? How did it turn out for you?